Its been a while i wanted to write about this and now that machinas had finaly hited KC I think this can be interesting. I play with gadget decks since they were realeased in the Machine Revolt Structure Deck and today i will share some of my knowledge about gadgets with you.
- Introduction -
Gadgets are in yugioh TCG for a while now and are one of my favorite decks around so i will be glad to share some of my gadgets knowledge with you. Gadgets can bu runned in several ways, but today i will write about the 2 most competitive ways to run them wich are " OTK " and " Oppression ".
- Play Style -
The principal thing you need to know about gadgets is that Gadgets are designed to gain card advantage during the duel so you will always have cards in your hand and your deck is thining each time you sumon a gadget so you have more chances to draw the cards that you need. The other thing you need to remember is that you are running small dudes so dont be affaraid to put lot of monster destruction cards like smashing ground because you always will have a monster in your hand and you will gain congtrol of the field very quickly.
- Gadget Staples -
I wont explain all the staple cards in a gadget deck because it will be very long so i will dress a list of them instead
Monsters
Green Gadget
Red Gadget
Yellow Gadget
Spells
Smashing Ground
Lightning Vortex
Fissure
Limiter Removal
Brain control
and all the other stapples
Traps
BTH
Mirror force
Torrential Tribute
D Prison
Trap Dust Shoot
Oppression ( For Gadget Oppression )
Ultimate Offering ( For Gadget OTK )
- Gadget OTK Overview -
The 1st variant of gadget deck i will talk about now is the oldest version of gadget deck " the gadget OTK ". This deck is based on combining Gadgets searching abilities when they are sumoned with the vicious effect of Ultimate offering. SO this is wath you wana do. You wana get Ultimate Offering as soon as possible on your side of the field. oyu will try to clean the field with some spells / traps or monsgter effects and have acces to a dirfect attack. then you sumon a gadget and go search for the other. activate ultimate offering, pay 500 lp's for an extra sumon, sumon another gadget and search for the other gadget. pay 500 lp's again for an extra sumon.... do this till you completly swarm the field and BOOM !!! go for a deadly attack. if you have a limiter removal on your hand during that tuyrn you can go for more than 12 000 damage. the funiest thing with that combo is that even if you swarm the field like a beast, you dont lose your card advantage. This deck got support not too long ago with the rellease of the Machina Mayhem Strucure deck and some of those monsters are now available on Kc so i will now dress a list of some of the support you can use for a gadget otk deck
IMPORTANT NOTE : UNLIKE THE OTHER GADGETS VARIANT, THIS ONE NEEDS 3 COPY OF EACH GADGET TO BE EFFECTIVE
PS: dont use all the cards i will list below in the same deck because it wont work. you have to choose wisely


The main Card in this deck. you will need it for the otk and to keep field advantage. gadgets are pretty weak by them selves so they need more support cards than many of the other archtypes so ultimate offering is pretty usefull for them because they gain swarming ability and it help you to thin the deck faster.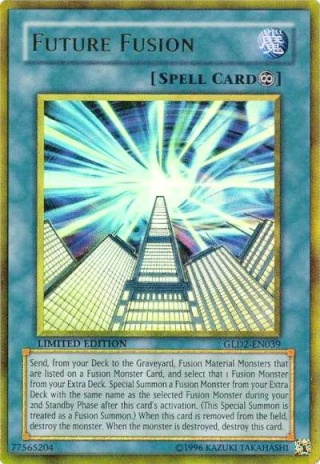 Pretty good card to if you run cyber dragon. You can gor for a chimeratech and dump all you machines in the graveyard to make food for your Overload Fusion, or you can simply go for an Intimidating Cyber Twin Dragon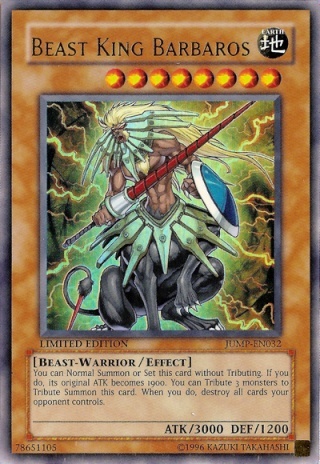 If you asked everypoeple if the effect of this monster to blow your opponent side of the field when you tribu 3 monsters is exploitable, almost 80% will answer NO. Now if you use Ultimate offering with gadgets and swarm the field you can tribute 3 gadgets and clear the way. then you sumon 4 more gadgets and end the duel






This monster pretty explains himself. he is a tributing lightning vortex. His effect is not as strong as barbaros but he is easier to sumon and can be a good alternative.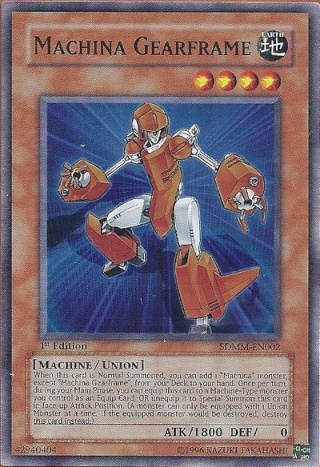 This monster is just amazing. A 1800 ATK Earth Machine SEARCHER. He keeps the flow of the deck going. He is like a gadget for the machinas

. He is really needed if you chose to run your deck with machinas.






One of the best machines around right now. Machina fortress is really easy to special sumon with your hand droping a gadget or another machine monster and all his other effecgts are just greath. dont need to say more about it i think.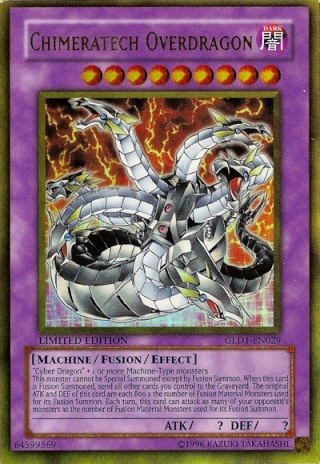 Pretty much staples in this deck. If you run Cyber Dragon you cant afford to miss one this 2 fusions. the deck also need Overload Fusion to be effective if your main strategy get counter by your opponent. so you will have to go with a Overdragon in late game or a Chimerateck Fortress can be used in several ways so be sure ton include those 3 monsters in a Gadget OTK






Prisma is used to drop a cyber dragon to the grave and fuse for a Fortress Dragon and can be a ACE card if you face another Machine Deck. So you can use Prisma effects in several ways






A Must if you chose to run your deck with pure machines. Dont forget that you run little dudes so the more back up you give them the more effective they will be. Just be sure that your deck is only make with machines or you will get an awfull drawback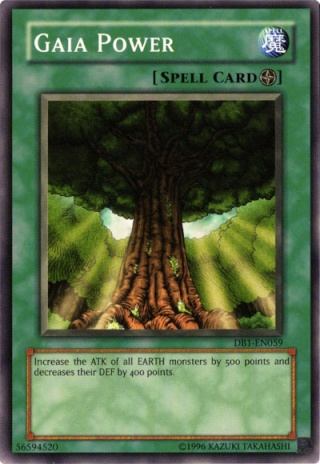 Many of the support cards that are compatible with gadgets are Earth monsters so this card can be really usefull sometimes. The best thing is that you dont need to run your deck with pure machines to get advantage of it and in the format we playing, you will rarely face a earth oriented deck.








Since the realease of the Structure Deck " Machine Revolt " many people think that Gadgets and Ancient Gears belong togueter in the same deck. IMO Thats a BIG MISTAKE. AG's and gadgets are better by their own but this one monster is the exception. Geartown and Ancient Gear Gadjiltron Dragon can be compatible in a Gadget deck if you use Gaia Power , Beast King Barbaros as support and Trade-In As Draw Engine.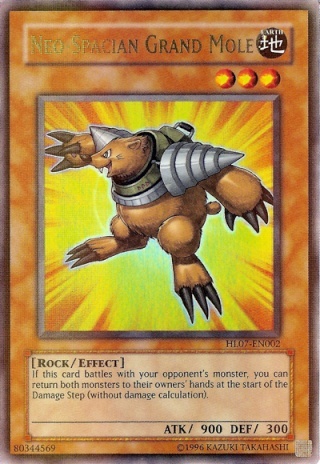 I kept the best for the end

.Neo-Spatian Grandmole Another small dude with a earth attribute that can bring support to our gadgets. his effect is just amazing and is very compatible with Ultimate Offering. Mole can help you to get rid of big threats for a turn and clear the way for OTK's but the most important thing about him is this one. Ultimate Offering can be used during your opponent battle phase too so can you see the potential ? You can sumon him during your opponent battle phase by paying only 500 lp's and and stall the battle phase + if your opponent cant get rid of it, that duel is almost yours.
- Gadgets OTK Conclusion -
So basicly this is the support cards for the Gadget OTK. If you search well you will probably find more support for gadgets, I know some more but i wanted to keep some strategies for myself or nobody will have to buy my decks no more if i reaveal everything i know because they will find it in my articles

but you have enough information here in this 1 page to know almost everything you need to know about this gadget variant
---------------------------------------------------------------------------------------------------------------------------------------------------------------------------------------
- Gadget Oppression Overview -
SO know that you know how the gadget OTK works we are going to take an overview about the most played variant of the gadget decks " The Gadget Oppression " . This is a slower than the OTK version but have better results in big tourneys due to his Anti-Meta Aspect. I dont think i need to say more about this so we are going directly to the support section.
PS : THIS VERSION IS USUALY PLAYED WITH ONLY 2 COPIES OF EACH GADGET
- Gadget Oppression Support -


The main trap of this deck. Like i said before the deck is not as fast as the other version and counts on Royal oppression to stop meta decks or slow them down. You will rarely special sumon in a gadget deck so this card is suposed to only hurt your opponent.






Some version of Anti-Meta gadgets can use D Fissure as main card in the deck because they dont need a graveyard to be effective because they dont use overload fusion or Pot of Avarice so why dont use it. You wont have Oppression on the field during all the duel so this card can be usefull when your oppression gets destroyed or when you dint get to draw it.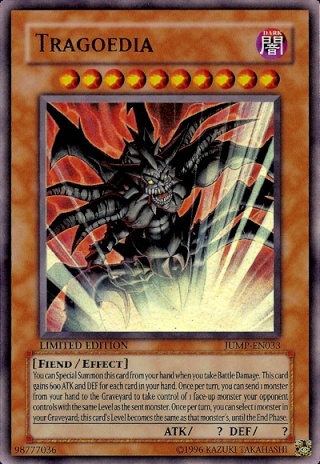 As I said before, when u play gadgets, ur playing hand advantage. Tragoedia used to be one of the most vicious cards in gadget decks before the 1st march 2010 banlist it wasnt to hard to bring a trago with 3000 atk on the field and keep the field advantage. Now that trago is limited, he is more use defensivly as a OTK stopser but he stills a broken card for gadgets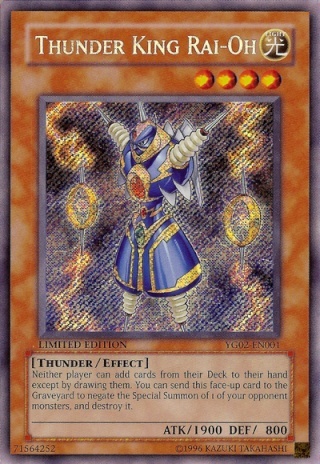 Even if one of the effects of Rai-oh can block the gadgets ability effects, This card can slow down your opponent when you dont have Royal Oppresion on the field already






Another Anti Meta Monster that conflicts a bit with gadgets effects but he can be very usefull and ca get rid of big threats wen used properly






Well this card is kinda under rated in my oppinion. Card guard can be really usefull in here because u can use his effect to protect your oppression from being destroyed pr event your D Fissure so why dont use him.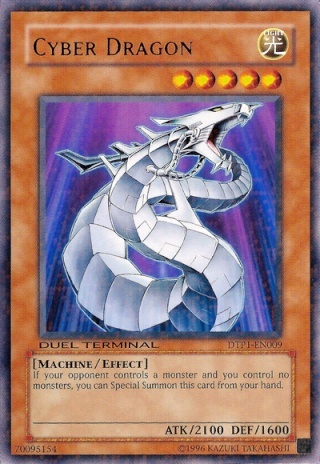 Pretty much a staple card here IMO -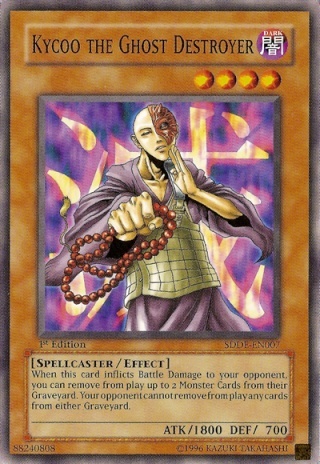 The Anti-Meta Monster in therm of effects. Kycoo is pretty much a stuner and with all those meta decks running around that needs a graveyard to be effecgtive, you can take out their only hope of comming back in the duel.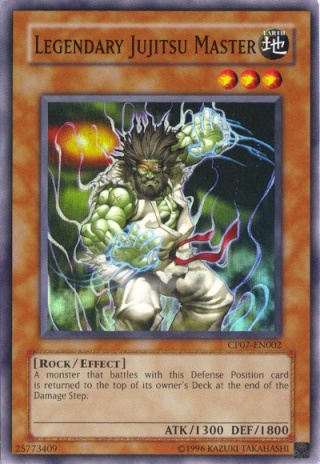 Anti-Meta Monster so he can be good suport for the deck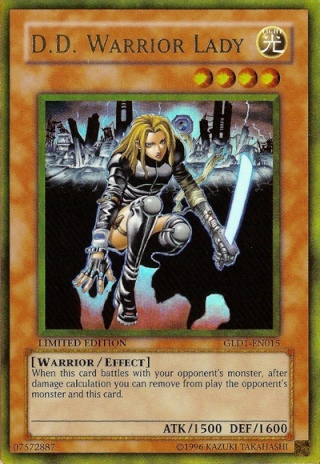 All D.D Warriors can be included as support for this deck since this deck is all Anti-Meta Oriented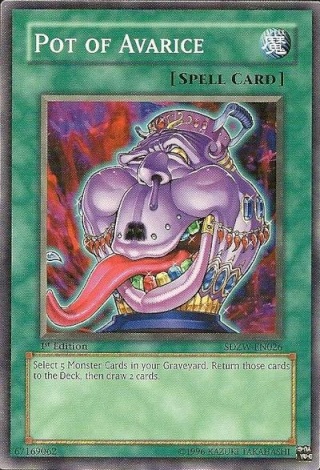 this deck only runs 2 of each gadget and dont have to much draw power so what you wana do with this is put your gadgets back in your deck to continue the gadget searching cycle and those cards also give you draw power.
So this is pretty much the support you can include in this type of gadget deck so i hope you liked my tutorial and learned something about it.
This is just the beta version, i had to do the tutorial twice today because an error ocured and i lost my article so i will update it tomorow with all the pics of the cards and with more information
PLZ Leave me your impressions